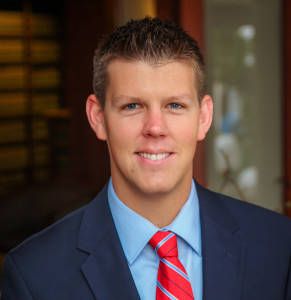 Michael S. Manley is a Real Estate Broker and Attorney specializing in representing home buyers and sellers in San Diego County. As an attorney, Mr. Manley is uniquely situated to assist sellers and buyers through all aspects of home ownership. Mr. Manley also practices corporate law and real estate law with a focus on commercial leasing.  In August 2013, Mr. Manley joined The Opus Law Firm (formerly Justin White P.C.) and now represents a wide variety of clients with an extensive focus on leasing, acquisitions, and the formation and operation of business entities. Mr. Manley is well known in San Diego for upholding the tenets of integrity and professionalism.
Mr. Manley graduated Magna Cum Laude from California Western School of Law in 2010, and was elected to their Board of Trustees in 2011. He received his Bachelor's degree in Economics from the University of California, San Diego in 2005. Mr. Manley has served on variety of local boards and associations and is currently Chairman of the Board of Urban Street Angels, Inc., a San Diego based non-profit dedicated to ending homelessness among youth. In his spare time, Michael enjoys music, independent films, swimming, and all manner of outdoor activities.
Michael is a broker/sales agent with Schneeweiss Properties. CAL. BRE# 01924714 www.sdhomepro.com
Testimonials
Erica – 47 yo

Health Care Administrator
I hope you know where my heart is and how much I appreciate you! I do hope you take time for yourself. I am very fortunate to have you in my life!
Janine – 33 yo

Teacher

I wanted to send a message of appreciation for the work that you have done for me and what you were able to achieve within less than a week. Thank you for showing concern, it definitely takes away from my perception of the stigma of lawyers. You have a kind heart, and for that I am grateful that you represented me. I thank you for everything.